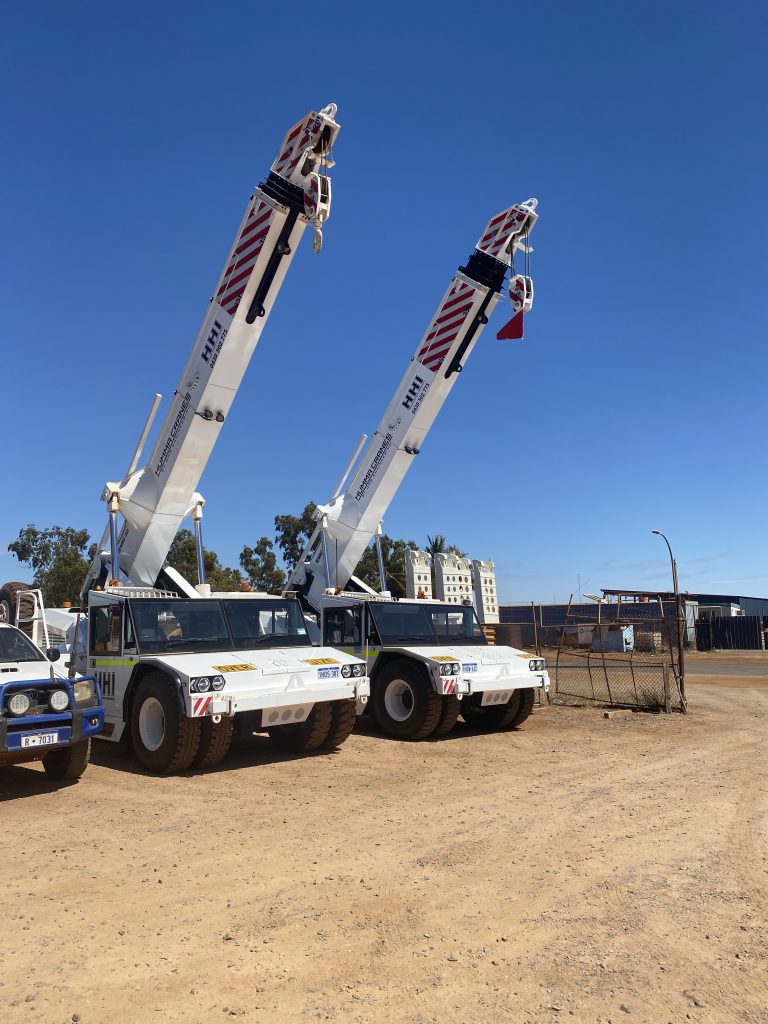 Hedland Harbour Industries is a locally owned and operated business that has been operating for over 12 years in Port Hedland supporting the Pilbara Region. We cover all Crane work, Rigging and Logistics. We have a comprehensive range of cranes including a 13T Kato City Crane, 35T & 55T Humma, All Terrain cranes ranging right up to 220T.
We offer several Prime Movers, along with our trailers (drop deck & flat top) allow us to complete your project needs in one job. We take great pride in the condition of our modern fleet (all manufactured after 2021) and our skilled team go above and beyond to work with you and your project needs.
We pride ourselves on offering practical and effective lifting solutions across multiple industries and sectors. We have a large range of specialist equipment such as Spreader Bars, Lifting Beams, Man Cages, Chain Blocks, Equalising Sheaves and Clutches/Swift Lifts.
Our diverse scope of operations and specialist equipment enables us to supply to a range of markets including mining, civil works, residential jobs, commercial projects, and plant sites. We also assist with breakdowns, steel erection, scaffolding, access solutions, various lifting, maintenance and shutdowns 24 hours a day.
HHI believes in getting the job done with minimal fuss while upholding safety as a priority to ensure customer satisfaction. With a very experienced and knowledgeable team, our current and future clients can rest easy knowing they are always receiving the best crane hire service.
Our team is committed to safe work practices and strive to exceed health and safety standards. Contact Shannon today to discuss your next crane, rigging or logistics requirements.